Computermuseum der Fakultät Informatik                          german



Intersil 6960 Sampler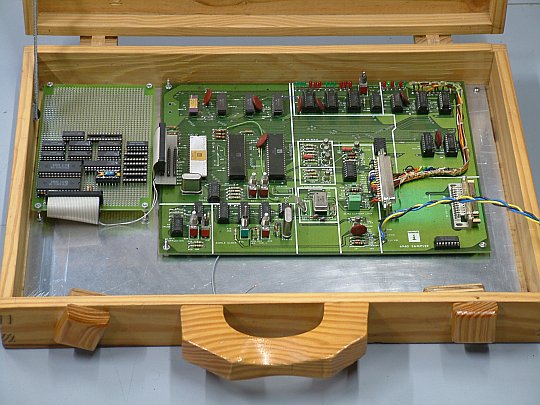 You can see here how the whole thing is embedded into a wooden case.
To the left off the Sampler-board, there is a breadboard. On this 
breadboard, the then-colleague Z. has kindly recreated parts of the MMU
of the PDP8 with the help of some GALs. Thus the 28K read/write memory
is now available and you can play for example the "CHEKMO II" chess 
program on the board, which is innately equipped with only 256 words
memory.


back to the computermuseum