Computermuseum der Fakultät Informatik



hp 35 Mainboard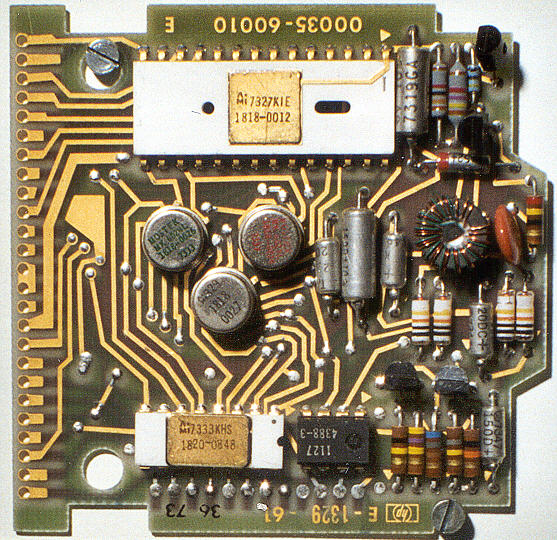 "... and we are Inside"

This was the text below the advertisement of the Mostek company in the
'Electronics' magazine. On the left page, Hewlett Packard advertised 
the hp 35, and on the right, Mostek advertised the IC kit inside 
the calculator. On the upper photo, only the three round ROMs come 
from Mostek, the others come from AMI.
By the way, what doesn't know anyone: The hp 35 didn't have 35 keys but
36. The 36th key is located under the ENTER-key, which is twice wide 
and is not accessible for the ordinary user. 
What happens when pressing it?