Computermuseum der Fakultät Informatik				german



Findex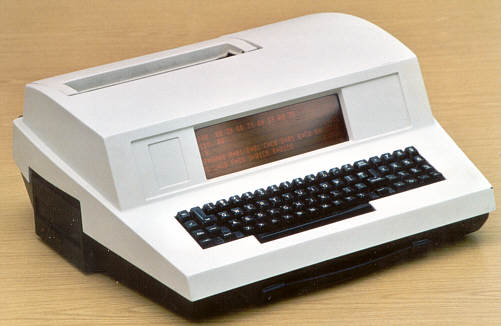 Type:          ?
Manufacturer:  Findex (Torrance, CA)
Technology:    uP Z80
	       48K RAM
Year:          1981
Price:       



Another try to build a portable computer, which however was not as 
successful as the Osborne 1. There is a matrix printer embedded in
the case using so much space that there is not much left for the 
rest:
The hard sectorized floppy drive is attached on the left side, serving 
as a display there is a five-line gas discharge display. As a 
operating system, CP/M 1.2 is used. If there is no floppy in the drive, 
a monitoring program is started  
Thus the device is opened on the upside and the keyboard can not be 
used as a cap, a gigantic transport bag is necessary. The IBM 5155 
Portable Computer was a much better copy of the Osborne 1.






back to the computermuseum